What if connection to the divine could be accessed through your body?
No matter what your beliefs are, there's a wise voice inside that speaks to you. All you have to do is listen. Whatever you call it - heart, guts, soul, or spirit - it's always there for you and always has been.
Connecting with this voice doesn't require anything or anyone outside of you. It's as simple as experiencing the breath and movement in your own body.
In addition to movement and breath, meditation and inspiration from archetypal divine energies have supported people in finding clarity and courage to express more and more love in the world since the beginning of time.
Whether you've never had any type of conscious practice to connect with your intuition, you already have a strong practice, or fall somewhere in between, breath, movement, and meditation are ways to receive the support that is always available for you, inside of you.
Imagine a life in which you feel guided by the unconditional love of Mother Mary, the abundant healing power of nature from Gaia, a reverence for your body from Qoya, the fulfillment of service alongside Archangel Michael, and finally, the permission, support, and interconnection of all the Angels guiding you along life's path.
Cultivating trust in the messages you receive from within takes courage, and that's why we created this course. Deepening your relationship to your body strengthens the trust in your connection with divine guidance.
The good news?
There is no gatekeeper to this guidance.
You have direct access through your body using simple practices you can do in 15-30 minutes that you can turn to again and again wherever you are, in whatever circumstances you find yourself.

Remember your spiritual sovereignty with support from 5 angelic energies.
Breathwork, movement, and meditation are ancient healing practices that have been used for thousands of years to help people connect with their bodies and inner wisdom.
Together, they give you a stronger sense of CONNECTION with your body, your heart, your intuition, and the messages available to you from divine energies.
This course combines these practices to give you a template to use anytime you want. Anytime you have a question, you can do breathwork, Qoya movement, or meditation to connect with your intuition, using the course materials as guides or doing the practices you learn in the course on your own, charting new territory in which your body is your ultimate guide and spiritual authority. Over time, you'll feel more confident to surrender to the mystery and feel supported in experiencing more moments of wild synchronicity and magic in this unknown, unpredictable, wonderful life.
The 5 energies we will connect with in this course collectively represent the seeds of love across time and culture throughout various traditions.

Angels offer support for anything at any time.
Gaia offers resilient healing power.
Mother Mary offers unconditional love.
Qoya offers embodiment as a sacred practice.
Archangel Michael offers fierce protection.
No experience with these energies or any spiritual practice is required to enjoy this course. All that is required is your willingness and curiosity to dance with them.
You will dance with these expressions of the divine in order to embody them in the way you live your life. This course doesn't only teach you how to connect with these energies, but also to activate their qualities in yourself. As you look in this cosmic mirror and see them, you will also start to see more of them in yourself.
Together, they will lead you back to love.

In this course, you will:

gain a working knowledge of 5 angelic energies - Angels, Gaia, Mother Mary, Qoya, and Archangel Michael
learn the ways in which you embody each energy
integrate the gift of each energy into your daily life
trust yourself, your body, and your intuitive messages more
cultivate discernment that's rooted in love
make choices that align with your heart
activate your spiritual life
feel more embodiment, more connection, more trust, and more magic!

Who We Are
This course is a collaboration between Madeline Giles, founder of Angelic Breath Healing, and Rochelle Schieck, founder of Qoya.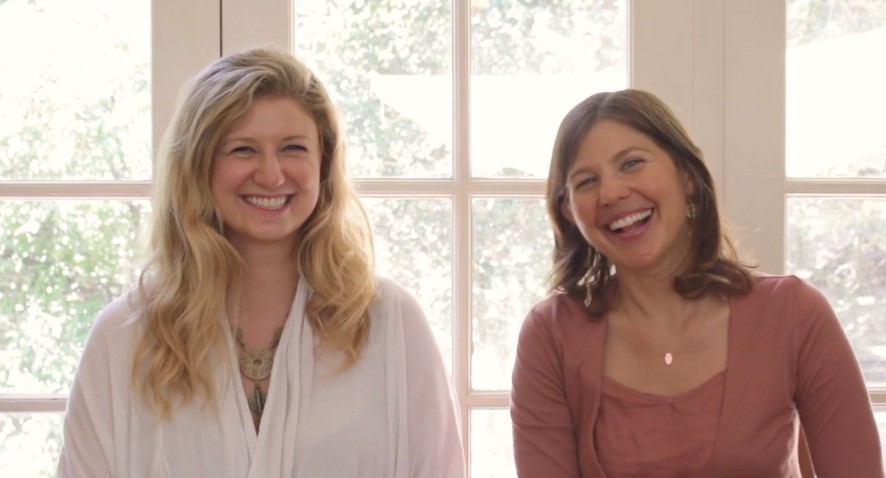 After sharing Qoya and Angelic Breath Healing on retreats together, we noticed something: the power of combining these practices results in even greater opening and healing for our students. Movement in the body creates movement in your heart, mind, and spirit. The movement of breath in the body is a fundamental part of both Qoya and Angelic Breath Healing, and both practices also integrate meditation as a way to focus the mind to connect with sensations in the body. The embodiment practices of Qoya help women feel more comfortable moving energy through their bodies, and Angelic Breath Healing helps awaken the visionary and healing potential in their spiritual practice. It is, as they say: a match made in heaven. Our hope is that this course encourages you to have another way to connect with the divine within and inspires you so that you actually do it, and do it often!

What's Included
The course is 100% online, so you can access it from anywhere in the world. You can move through the course at your own pace, and the materials are yours forever.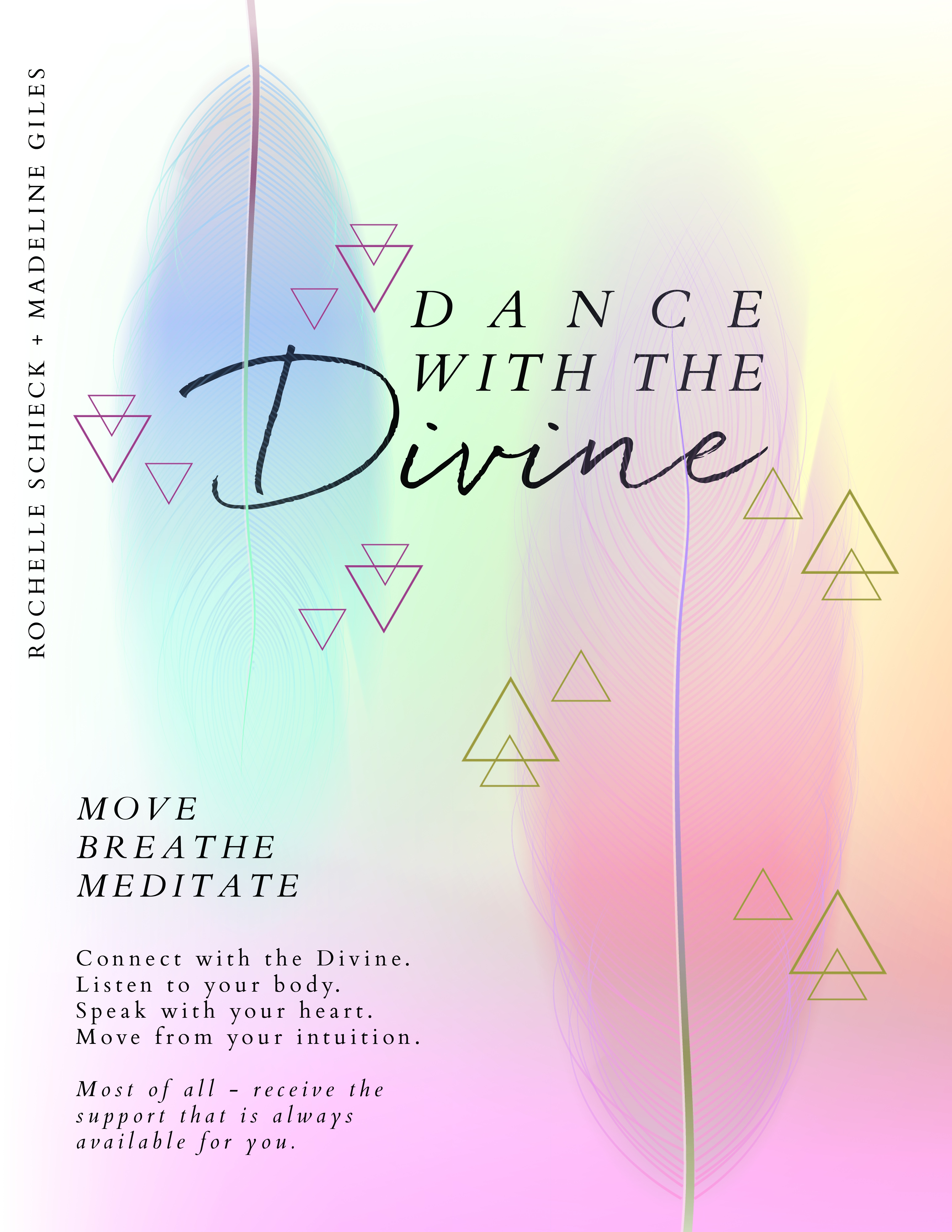 -Introductory Videos to give you an overview of each energy
-5 Qoya Movement Rituals to embody each energy through movement (approximately 20-30 minutes each)
-5 Angelic Breath Healing Sessions to connect with each energy through breathwork (approximately 30-35 minutes each)
-5 Meditations for a quick connection point with each energy (approximately 5-10 minutes each)
-5 Integration Videos with exercises to help you incorporate each energy into your daily life
-Course Workbook (30 pages) with journal prompts for deep reflection and developing your personal relationship with each energy
-BONUS: Q&A Call in 2018 with Rochelle and Madeline if you enroll with the Early Bird discount of $144 (Regular Price: $222) through March 1st.
Note: For students outside of the United States, VAT will be charged according to the laws in the country from which you're ordering.

Receive the support available to you

Whatever your current relationship to the divine, if you desire more guidance from your intuition and a deeper relationship with yourself, this course is for you.